On account.wirkn.com, locate your avatar icon at the top right corner. Select "Edit profile".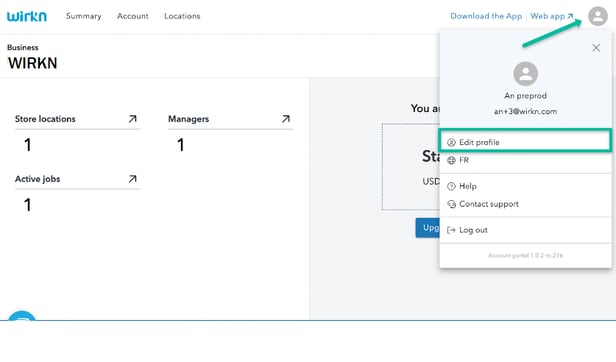 In your profile, select the "Password" tab. Here, you'll be able to change your password.
Forgot your old password? Click the "Forgot Password" link to receive an email with the link to reset your password.
Have more questions? Don't hesitate to contact our Customer Success Team at service@wirkn.com. We'll be happy to help!