Hiring with Wirkn is easy as 1-2-3!
After signing into your account at https://account.wirkn.com/, under the "Locations" tab, click on your desired location.
Under the "Jobs" tab, select the role you're hiring for and toggle the switch on. Congratulations, you're officially hiring!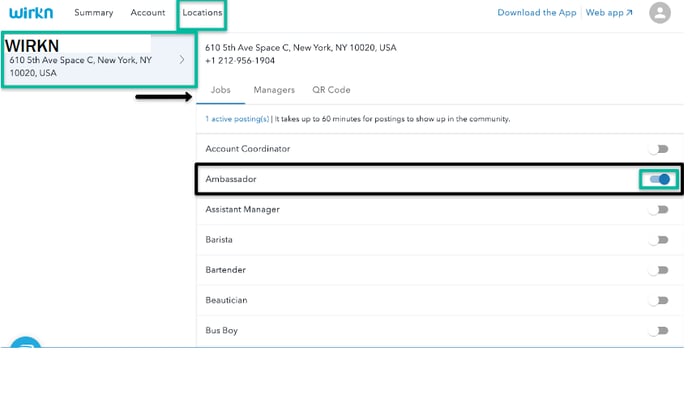 It may take up to 60 minutes for your job posting to show up on your Wirkn job page.
Don't see the role you're hiring for? Contact our Customer Success Team at service@wirkn.com with your job title(s) and description(s), we'd be happy to help!