You can update your email and phone number by going to your profile page. Under the SETTINGS / Communication section, click on the "Edit" icon.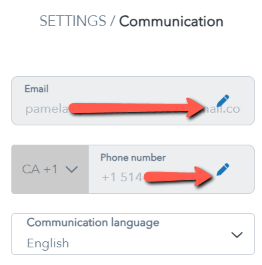 To edit your phone number, enter your new number using this format: 514xxxxxxx and click on "Add". You will receive a text with a verification code. Enter in the code in the boxes and your new number will be saved.

Good luck with your job search!